POPUPHOP:
Anna Meyer
21.10.—01.12.2021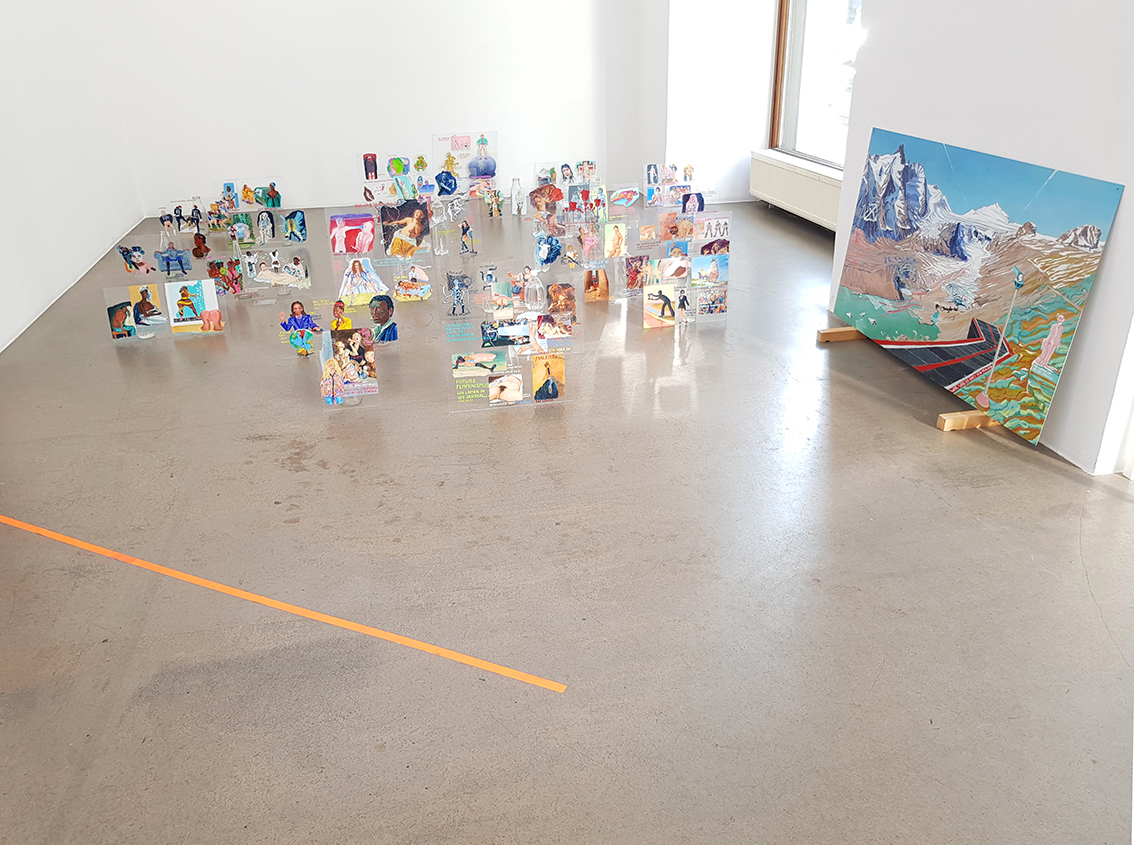 Meyer's works are divided into various series that address contemporary themes around both lifestyles, commodification and digitalization, and environmental crises, the destruction of landscapes and their political implications with a notably critical approach.
Patricia Grzonka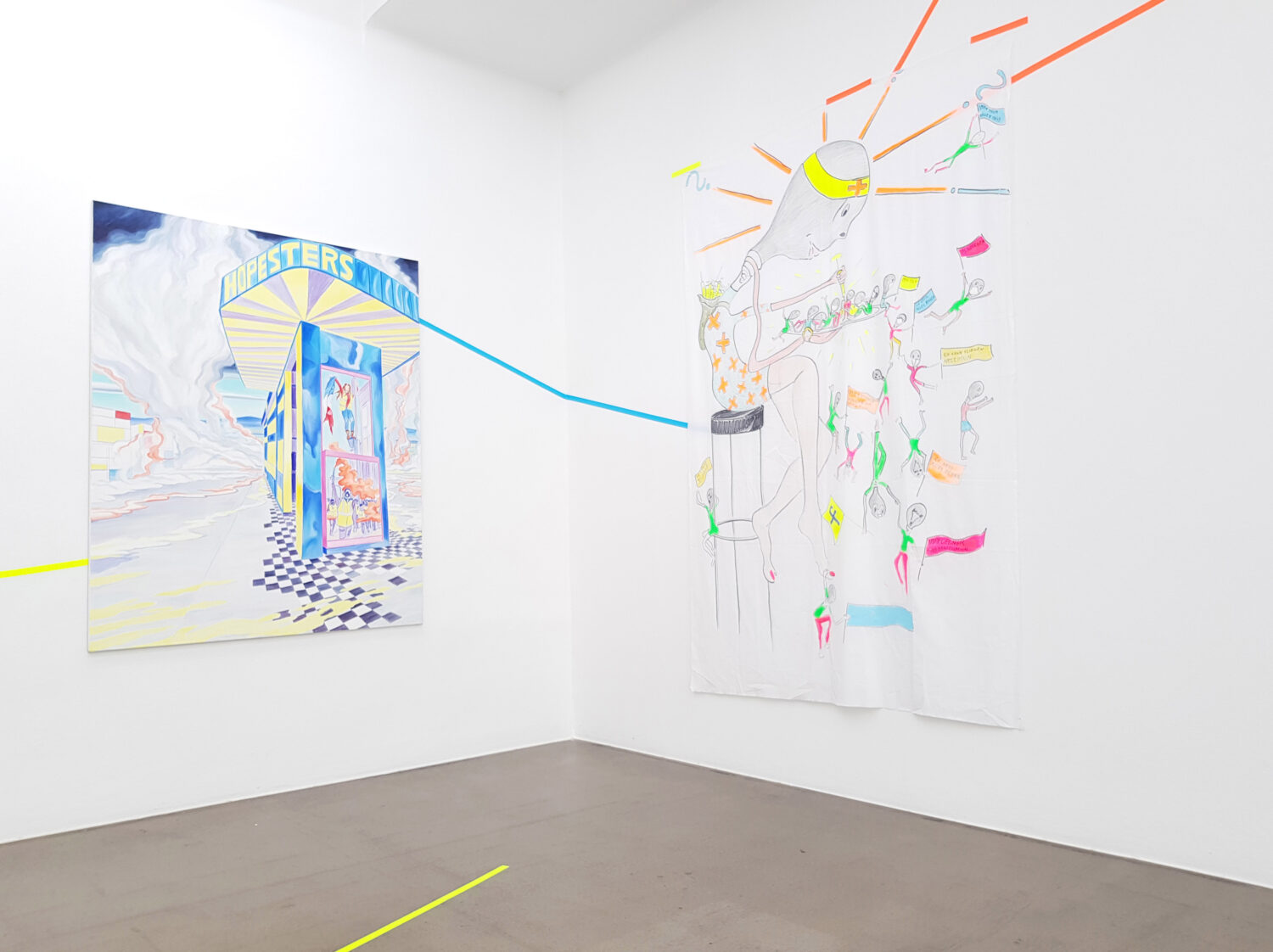 These "globally warmed" alpine views are painted in a way that may initially surprise if you look at other works by Meyer. These paintings are not presented in an aggressive, supposedly "punk-dilettante" bad painting style, but in a rather precise, almost "realistic" and almost ambitious vein, which could just about satisfy documentary or journaling requirements. These ambitious artifacts are "shot through" with text strips that critically remark on what is shown.
Raimar Stange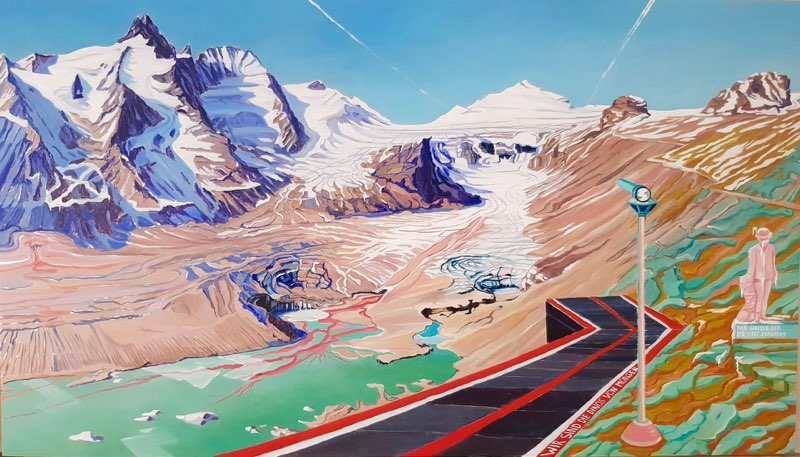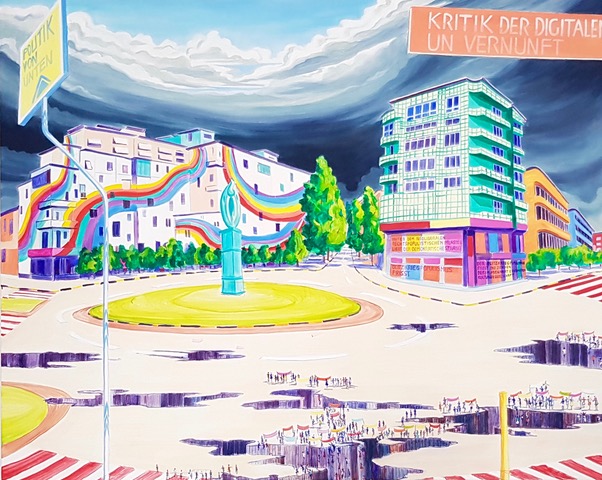 The perception of (urban) reality in Anna Meyer's paintings, objects and installations is characterized by over- laying a variety of elements of global consumer culture with the threat of social decline.
Barbara Steiner
We are postpolitical age. Because the inhabitants of these peripheral areas, which are often neglected by urban planning and politics, are not infrequently victims of that larger social transformation, in the course of which the former utopias of modernity were swept away by hypercapitalism, so that they often migrated from socialism to the right-wing political spectrum.
(Patricia Grzonka, 6 Vgl. Didier Eribon, Rückkehr nach Reims, Berlin 2016 (französische Erstausgabe Retour à Reims, 2009)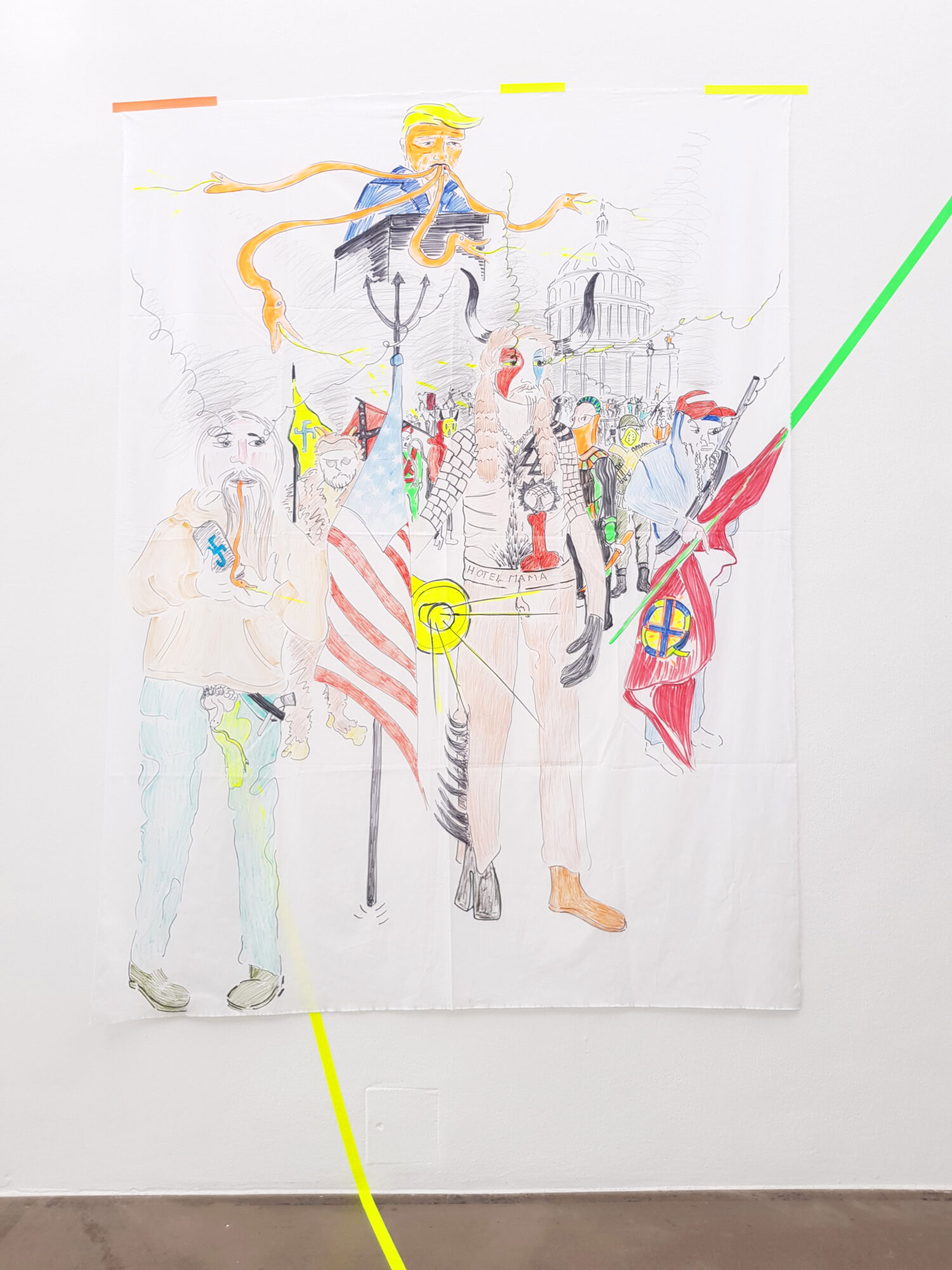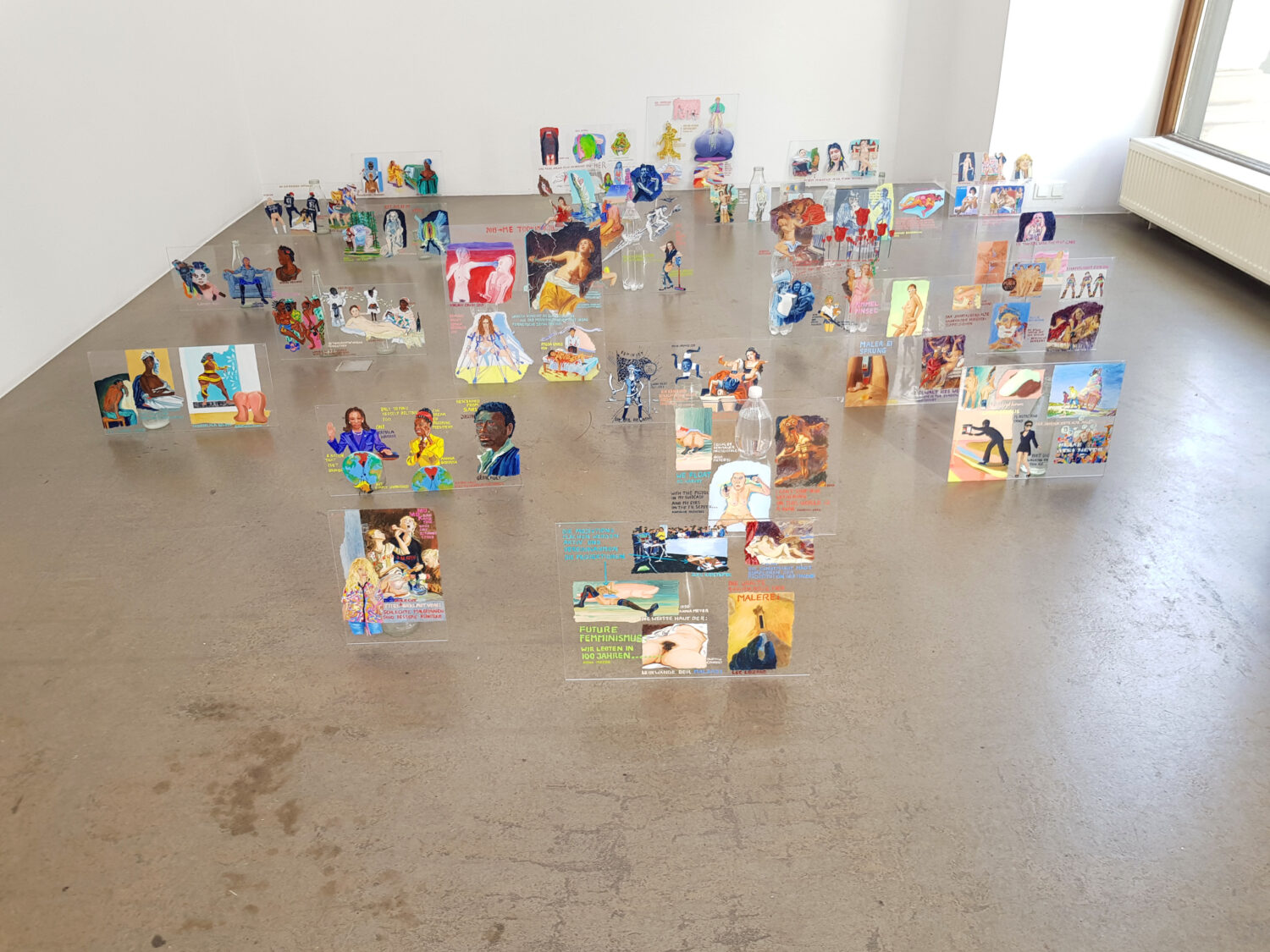 "To recapture painting as the medium of objectification of women for centuries and the nudes as the genre serving the pornographic gaze of men."

Luisa Ziaja
Anna Meyer places artwork from different epochs side by side, adding caustic comments. She is not afraid to mention what is obviously degrading: women did find a place in art history, but either as anonymized sexual objects or as monsters of revenge. Neither seems particularly likeable, let alone self-determined.
Patricia Grzonka
It wasn't until ten years later that she began to reconsider those portraits to work on a frame of reference that contextualized them where they always belonged: in a polyphonic and multi-layered feminist art history, which Meyer designed with Future Feminism from 2007 onwards.
Luisa Ziaja
This elsewhere in the here and now is exciting, inspiring and combative – people are not satisfied with the status quo of marginal additions, constant structures and supposed inclusions. Future feminism constantly updates the emancipatory impetus of a critical art that insists that things do not have to stay as they are.
Luisa Ziaja