Ugo Rondinone / Städel Garden Frankfurt:
Sunrise.East
28.06.—05.11.2023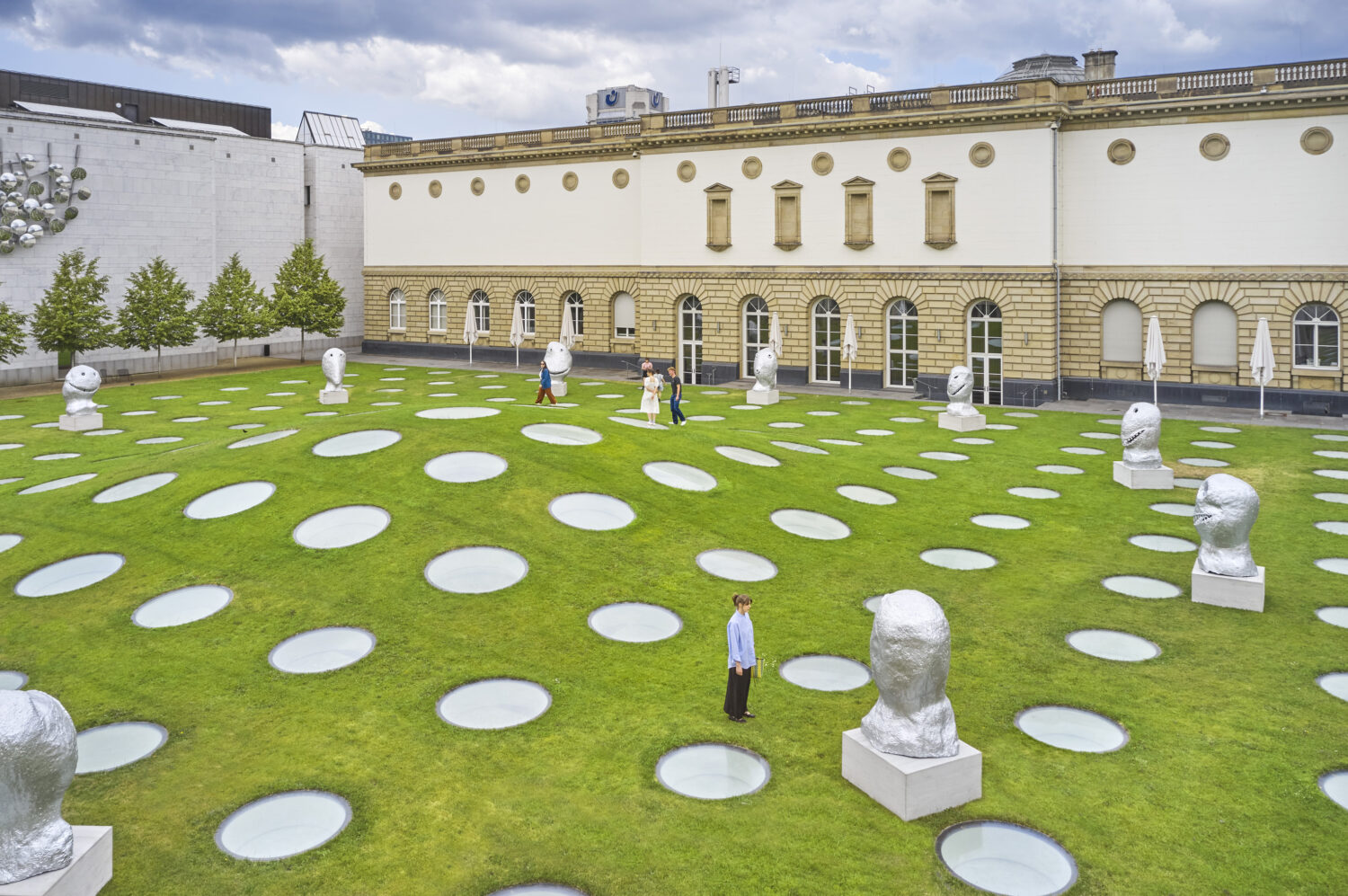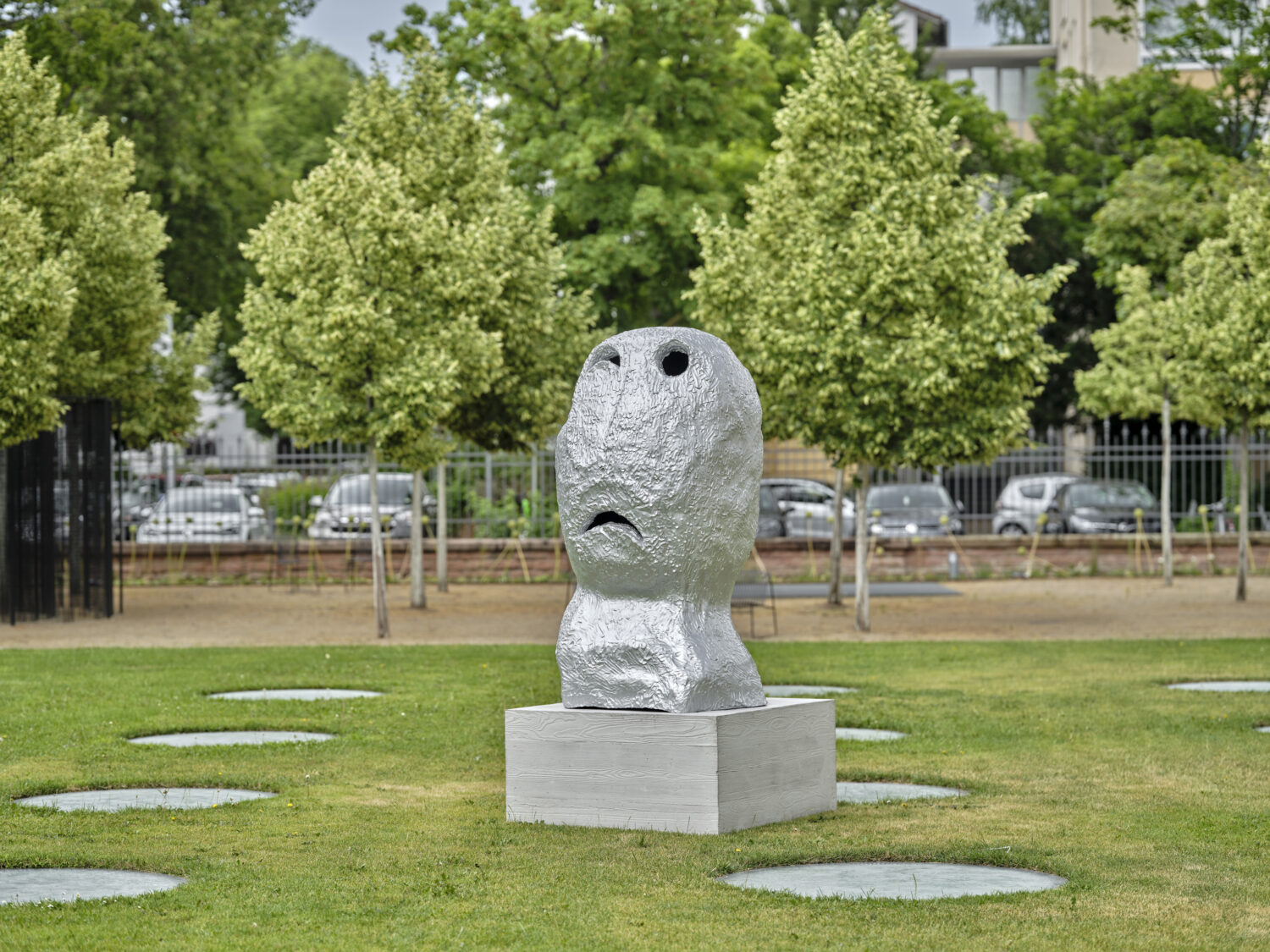 Beginning this summer, grotesque creatures will welcome visitors to the Städel Garden. The Swiss conceptual and installation artist Ugo Rondinone (b. 1964) transforms the prominent hill above the Garden Halls into a strange landscape.
For his group of works "sunrise. east.", Rondinone assigned a head with characteristic, highly reduced facial features to represent each calendar month.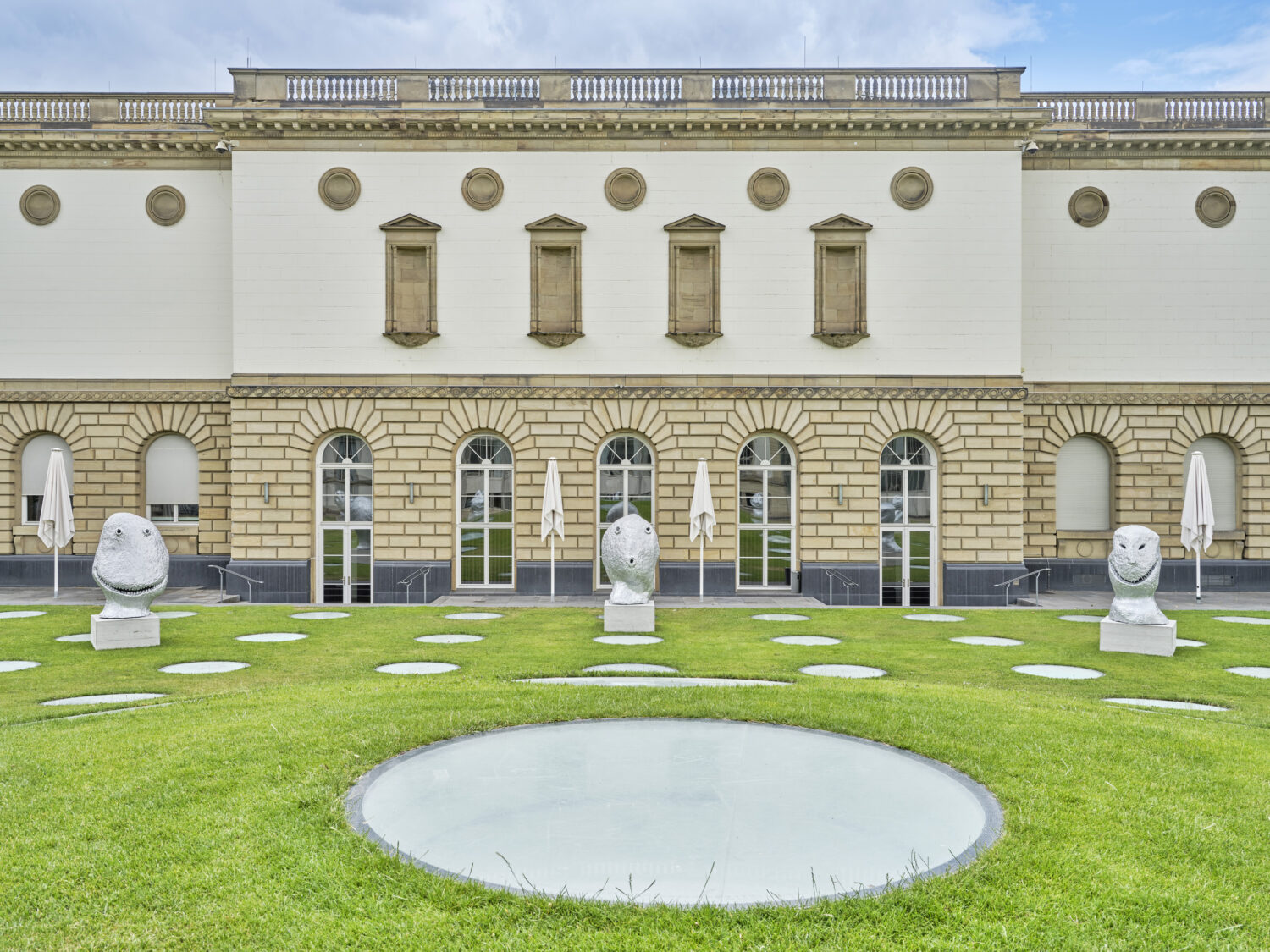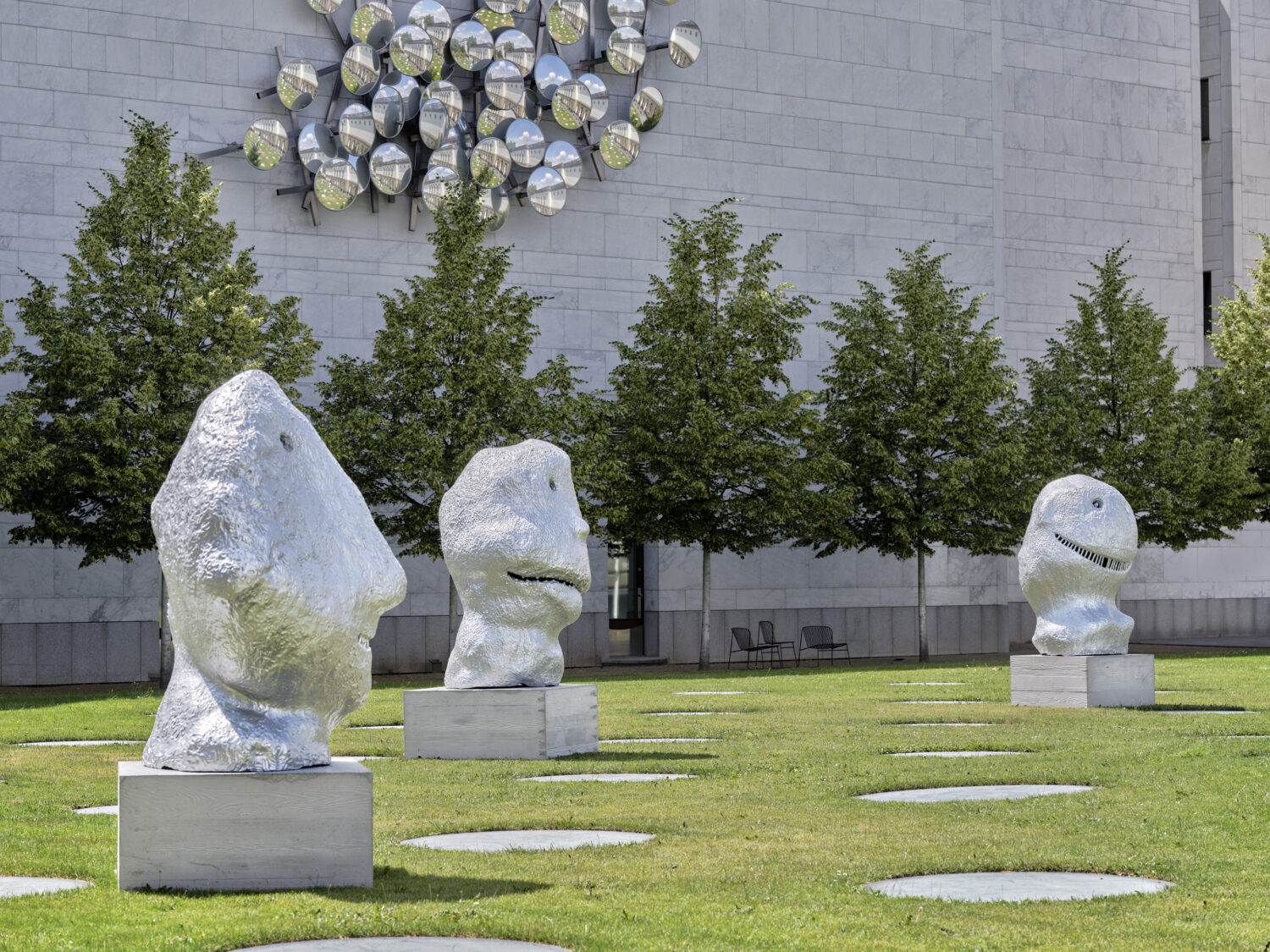 Larger than life and cast in shiny silver aluminium, the massive, two-metre-high sculptural heads are reduced to their facial expressions
They evoke a wide range of associations, from ritual masks and ghosts to the visual language of comics, emoticons, and memes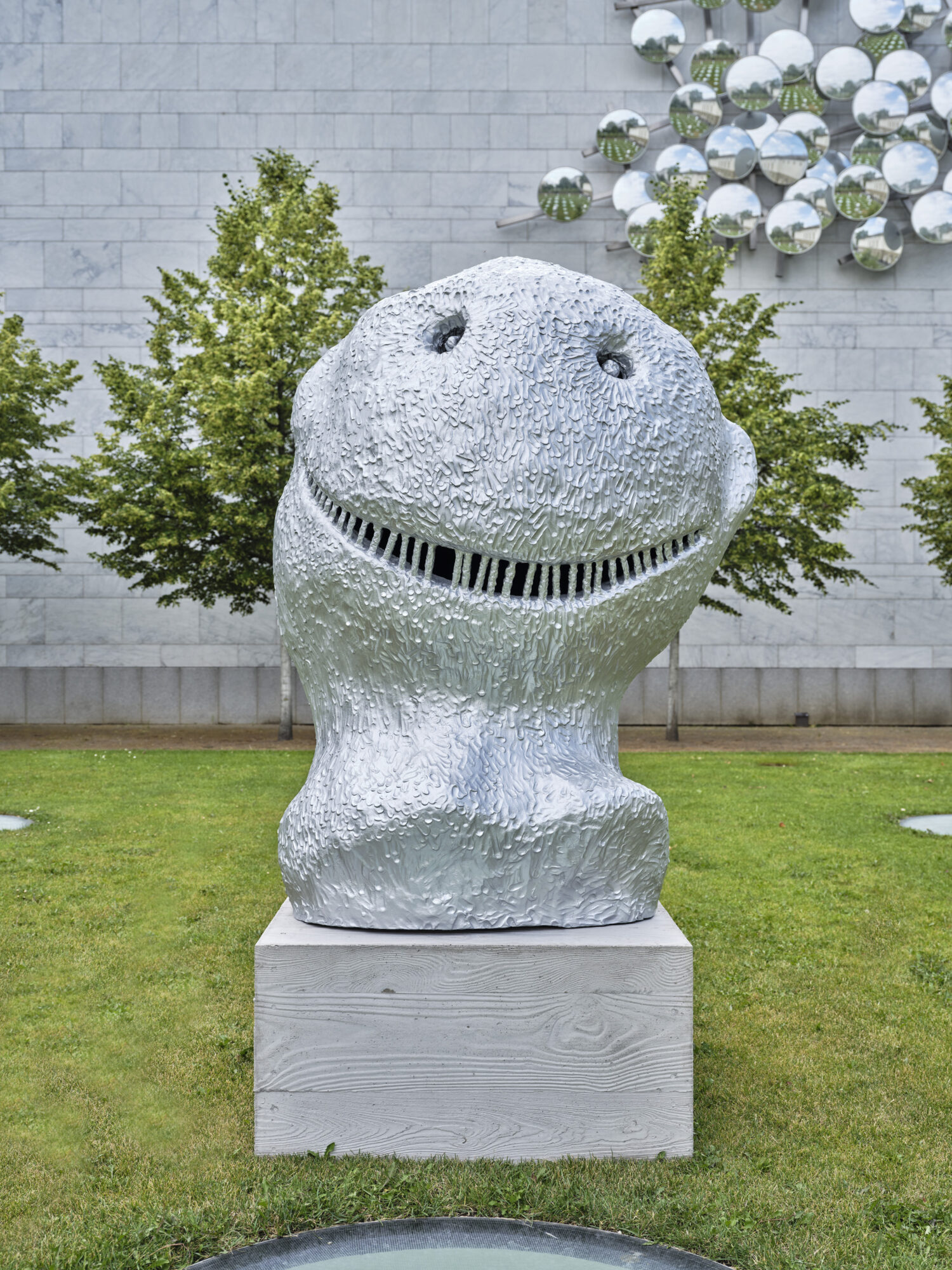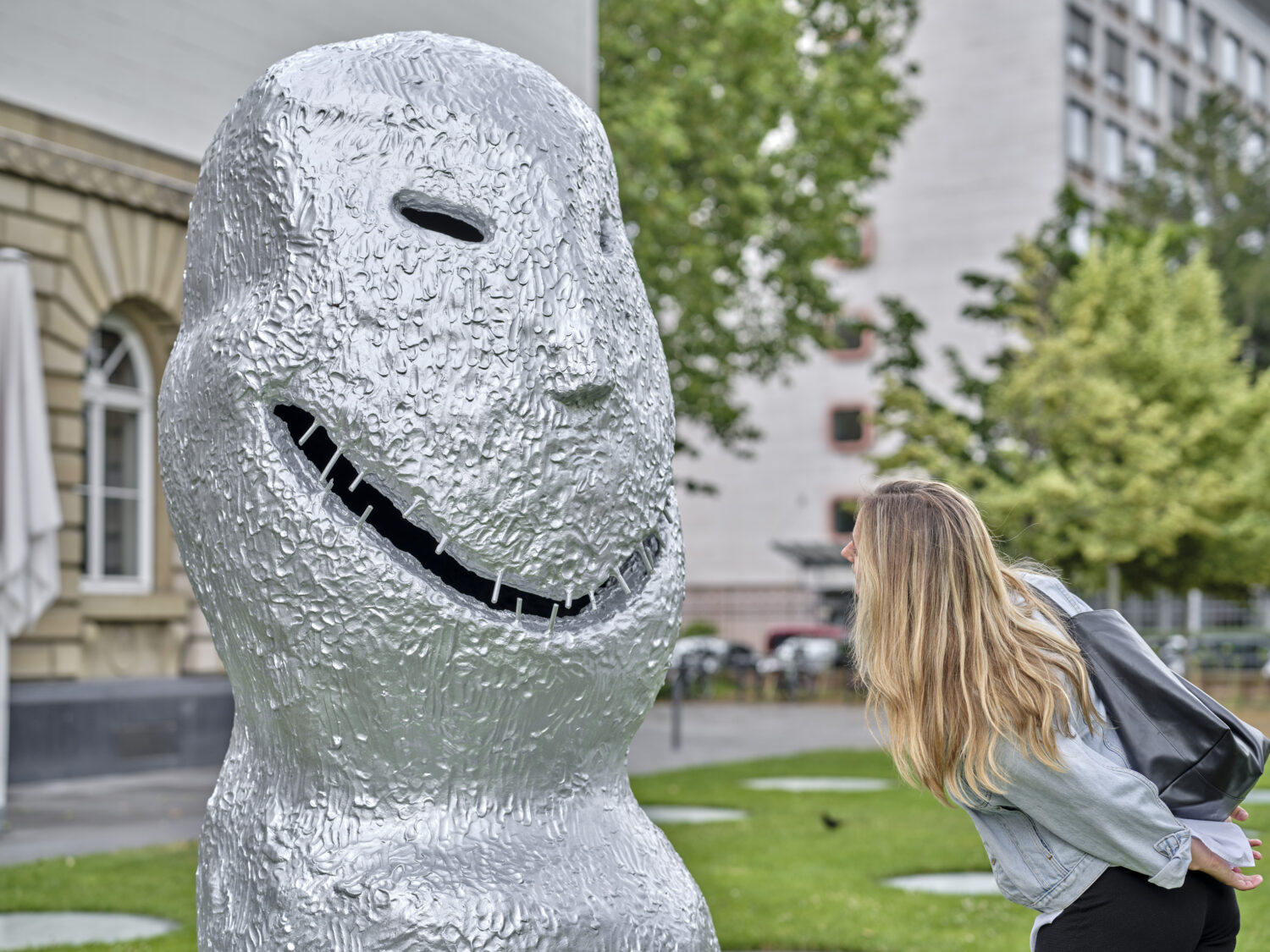 Visitors to the Städel Garden are invited to come face to face with all twelve creatures – and thus every month of the year – and to experience the various joys, adversities, and emotions of an entire year in fast forward.
Exhibition duration: June 28 – November 5, 2023
Curator: Svenja Grosser
Text: Städel Museum